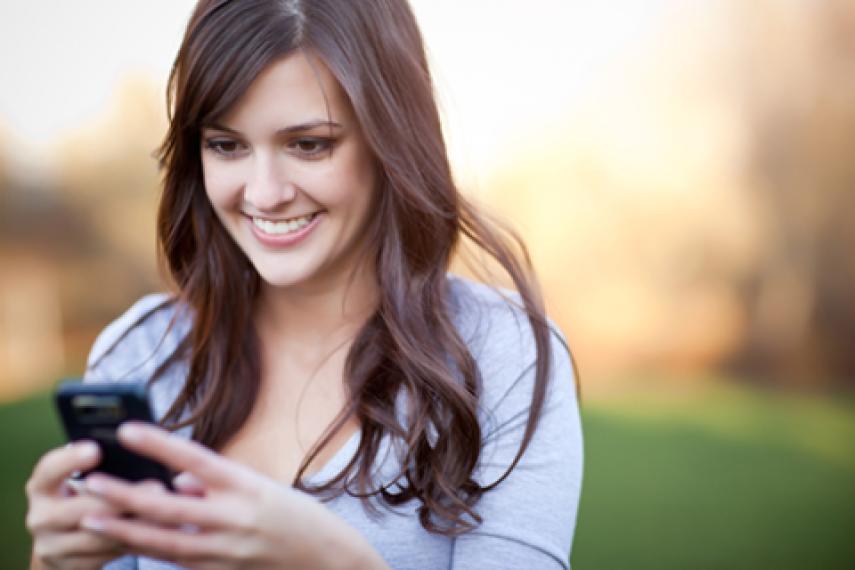 Leveraging social media marketing can increase your customer base significantly. According to the Pew Research Center's 2021 Social Media Fact Sheet, social media usage among American adults has grown from 5 percent in 2005 to 72 percent in 2021. Moreover, for the most popular sites, most users visit those sites at least once a day. That makes social media a place you will need to be if you want your business to get noticed.
However, it can be challenging to start a social media campaign without any insight or experience. Almost all entrepreneurs currently participate in social media in some fashion; however, many are still unsure how to benefit from it.
Using social media marketing optimally includes understanding its power, setting goals, planning social media marketing campaigns, and strategically and consistently utilizing these platforms.
What Is Social Media Marketing?
Marketing on social media platforms consists of creating your presence on numerous social networks to achieve branding and marketing communications goals. It is a form of online marketing that primarily includes sharing videos, content, and images for marketing purposes.
Planning and Goal Setting
Before creating your first social media marketing campaign, set business goals and devise a plan to achieve them; if you do not already have set goals for your business, you should create them.
Consider what you are trying to achieve when marketing on social media sites, who your target audience is, where they spend their time, and how they use social media. Additionally, determine what message you want to get across to your target audience.
You can use social media marketing to achieve key business goals, including:
Boosting website traffic.
Creating engagement and communication opportunities with key audiences.
Converting site visitors.
Establishing a positive brand identity and association.
Building brand recognition.
You can only measure your social media ROI once you have established your goals.
Other Helpful Tips
Here are some other tips that will help build a foundation that will serve your brand, customers, and bottom line include:
Provide Quality. Your social media efforts can pay off better by having 100 followers who read, talk about, and share your content, rather than 1000 who disappear after your initial contact.
Have Patience. Success in social media marketing takes consistency and time. Although it is possible to make some quick sales or get some business partnerships on your first attempt, it is far better to commit to the long haul.
Hang With Influencers. Find out who the online influencers are in your industry and hang out with them virtually. Respond to their tweets and Facebook posts, and eventually, they might do the same for you. These will be the people with quality audiences who might be interested in what you are offering. Make a connection with these people and begin building relationships with them.
Provide Value. If you use social media exclusively to promote your products or business opportunity, people will begin to ignore you. You have to add value to the mix. Keep your focus more on creating valuable content and less on conversions.
Available Platforms
Facebook
Create a business Facebook page. By adding a business page, you can further your conversations with your audience by posting images, articles, and videos that are industry-related. You should also pay careful attention to the layout when using Facebook since the visual component is an integral part of the overall Facebook experience.
Twitter
The Twitter platform lets you broadcast updates (tweets) in 140 characters or less. You can begin by following other tweeters in your related industry, which will hopefully garner you followers in return. When making tweets, it is best to mix them up between official-related tweets (discounts, specials, etc.), news tweets, and value tweets. Throw in a little bit of fun and humorous tweets as well. For example, if a customer says something nice about you, be sure to retweet it and always answer any questions that people ask you.
Instagram
Instagram is one of the most powerful social media platforms for visual content. Almost all of it is content consists of photos and video posts. With more than 1 billion active users, it has become a destination site for those who like to post about food, fashion, travel, the arts, and other visually-focused subjects. The other exciting aspect of Instagram is that its post all must originate from a mobile device.
Snapchat
Snapchat is another mobile-only platform that currently has 530 million-plus app users. Snapchat content is temporary, disappearing from a user's feed after 24 hours. Snapchat is useful for visual story-driven material and has a solid reach for millennial audiences.
YouTube
If your business lends itself to product demonstrations or service explanations, take advantage of the popularity of video. YouTube is an excellent platform for many companies to embrace and prosper as a promotional vehicle.
Pinterest
Would your business benefit from posting and sharing images? Many small and large businesses alike would, including hair salons, web designers, jewelry stores, restaurants, event planners, and much more, find that Pinterest helps them draw in and engage with existing and prospective customers.
LinkedIn
While many businesses can benefit from LinkedIn, it is especially beneficial for B2B marketing. It is an excellent platform for small businesses to reach out to other organizations seeking their services. It is also a perfect tool for recruiting employees.
Social media marketing will do much more than increase website traffic and sales. It will also allow you to better understand and learn from your target audience. However, social marketing can lead to increased traffic, better conversions, and more customers when done right.