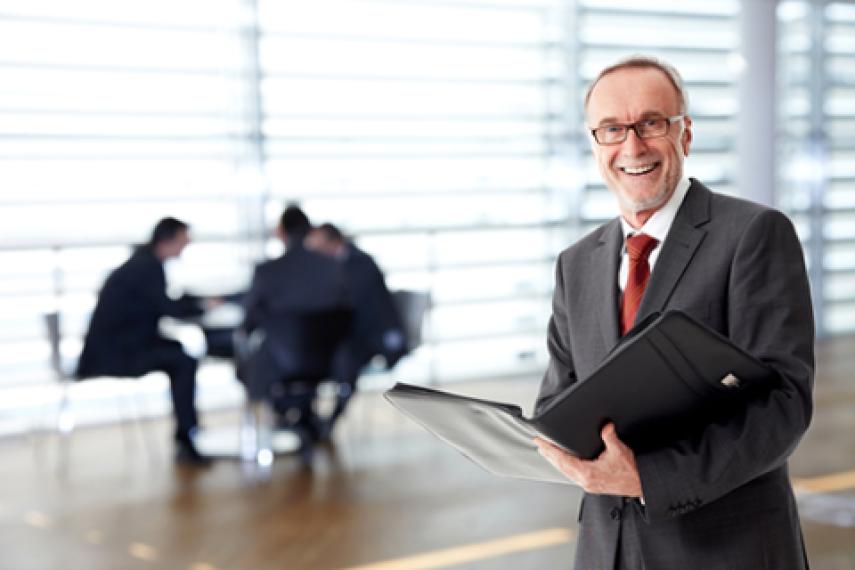 These days, small businesses are under more pressure to prove ROI or return on investment of their marketing budgets. That means marketers have to track performance through more than site visits, page hits and unique visitors. Although these types of metrics are fairly simple to track and report, they do not show the overall marketing contribution in the sales funnel process.
Regardless of how you are estimating value, you want it to stay as simple as possible. Ultimately, there are four things you are trying to understand:
A concise explanation of the strategy.
How much the strategy will cost.
How much will be gained in profit resulting from the strategy.
An understanding of how you can repeat the strategy.
Understanding the Sales Funnel
To derive a strategy to fit your marketing budget, you first need to understand the concept of the sales funnel. According to Hal Shelton, SCORE board member, business executive, and the author of 'The Secrets of Writing a Successful Business Plan', an example of a sales funnel cycle looks like this:
Awareness. Prospects become aware of your business; however, they are not sure yet if your services or products are what they are looking for.
Discovery. This is the stage where consumers are researching your company.
Engagement. This is where prospects begin to take some form of action which could lead to a sale. At this stage, you should be trying to get some type of contact information from them.
Active Customer. This is where the prospect has made a purchase from you and became an actual customer.
Successful Customer. The customer is satisfied, loyal and regular.
Referrals. The customer is willing to share testimonials and refer others to your business.
Knowing this cycle, you can then move on to coming up with a marketing strategy and measuring ROI.
Measuring Brand Impact
Brand lift is essential here. It's the measurement of how consumers think about you in terms of your marketing strategy and goals. It measures how effectively you are building the relationship you want with consumers.
Take, for instance, data obtained through a BuzzFeed case study. You might have noticed Sponsored Posts from Virgin Mobile if you are a regular reader of BuzzFeed. In this study, BuzzFeed provided a one-question survey in order to measure brand impact of Virgin Mobile and what type of impact content had on readers.
This study involved two control groups; one which was exposed to Virgin Mobile content and one that was not. The control group that was exposed had seen almost 9 pieces of content from Virgin Mobile. Remarkably, that control group was almost 390 percent more likely to be on agreement that the "Virgin Mobile brand understands me as well as the things I like." This would provide Virgin Mobile with a huge ROI, assuming their goal was in demonstrating an increase in brand impact.
Measuring Engagement
There are various reasons why repeat visitors are essential. First, repeat visitors are a clear indication that you have built a solid relationship with them. Second, repeated exposure to your marketing message will increase brand lift greatly.
Although brand lift is good for measuring how your content is affecting your reader's perceptions, it is not telling you which particular content is engaging your consumers. Direct measurement can be used for this which can be considered 'engaged time'. This tracks the engagement on page content such as clicking, scrolling, highlighting, and so forth.
Measuring Conversions
Now that people are aware of your brand and they trust you, how do you know if they are choosing you due to your content or marketing activities? For this, you need to track and measure the path between your content channels and your conversions.
Remember, successful marketing is about providing valuable content and messaging and building relationships through this engagement. Marketing ROI measures the effectiveness of these relationships. Conversions are just a part of the whole relationship wheel that continues to spin. In order to have interacting parts of metrics, engagement, brand impact, repeat visitors and conversions need to be tracked and measured.
Putting it All Together
Now that you know the sales funnel and the importance of measuring brand impact and engagement, next is gathering up all the data needed to use it to make better decisions.
Most small businesses collect data and manage it through multiple databases, establishing systems for each department. To run things more efficiently, you should work closer with your IT and sales department to come up with a closed-loop process for your automated marketing platform. Integrated systems like this will give you timely feedback from your sales department on your various activities' impact on driving revenue.
In the past, it was easy just to base your marketing strategy off of what 'just feels right'. These days, however, gathering, tracking and measuring ROI data is essential. Successful small business owners know the importance of using this data for making decisions and justifying budget requests.