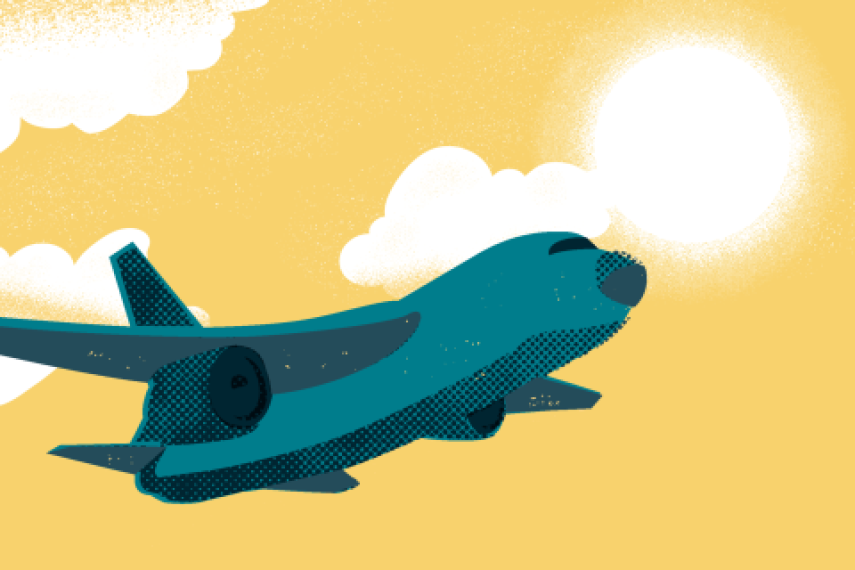 Have a dream destination in store this summer but want to stick to a smaller price tag? We'll help you take some of the heat off your wallet this summer with tips to make your travels more affordable.
As you plan your vacation, it's best to prioritize what's most important to you during your trip. The choices you make will help you save money including:
Where you will stay
How you get there
When you go
Deciding When to Go
When you take your vacation could lead to you spending more. Let's consider taking a vacation to Florida, for example. Depending on when you want to go, such as during spring break or the 'snowbird' season, you'll likely pay more than you would in the off-season. Since there's more competition, you'll end up paying more in expenses like airplane tickets and hotels.
Research Travel Options
How you travel is ultimately a matter of choice. There are several ways to save money while traveling, from booking flights from smaller airlines to traveling on less busy days. Taking time to research the cheapest travel method could leave you with more money to spend on your vacation rather than just getting there.
Fly from smaller airports and budget airlines. You can save significantly by flying from smaller airports with budget-friendly flights and airlines. Just like larger airlines, they still have certified pilots and reasonable accommodations for a significant price difference.
One-way flights.You could get a better deal by purchasing two one-way flights than a round-trip ticket. Many airlines offer great deals on one-way flights to large and small airports worldwide.
Avoid flying on weekends. Typically flying on a Tuesday or Wednesday comes with lower airfares.
Alternate travel options. While flying is convenient, it can also be very expensive. If ticket prices are too expensive consider another form of travel, such as train, long-distance bus or even road tripping.
Determining Your Stay
Where you stay on your trip will more often than not be one of the largest expenses of your trip. But you can plan ahead and look at all available options.
Vacation rentals vs. hotels. It may be cheaper to stay at an Airbnb or VRBO instead of a hotel. These spaces typically have a full kitchen where you can cook meals instead of going out for every meal.
Stay in a nearby city. Say you want to travel to Europe and hoped to stay in London or Rome. What if you stay in a smaller, less popular town close to your desired location? You will likely find less costly accommodations.
Utilize public transportation. This can be much cheaper than renting a car or getting taxis / rideshare services everywhere. Plus most cities offer weekly or monthly tourist passes you can purchase at a discount, usually with free admission to attractions you might want to visit included in the price.
Takeaway
With a bit of flexibility and some planning ahead of time, you can experience the vacation of a lifetime. The experience is the ultimate reward, not how you get there or where you stay. So while you want to travel safely, don't put too much emphasis on how much you have to spend to reach your destination.
Plus with our Visa® Platinum Points credit card, we'll help get you geared for better adventures! You'll earn points to redeem on hotel stays, flights, car rentals or outdoor activities and tours. You also get travel and emergency assistance so that your next vacation will be completely stress-free. Click here to learn more.